Hola chicas!! I was a busy little bee last Thursday for Fashion's Night Out and Simon Fashion Now presented by Cadillac.  I was on Twitter and Instagram (@valveredestyle) the entire evening but I still have a ton of pictures to share.  Lots of pics in this post and a video so loading might take awhile
The evening started with me arriving in style in the CTS V Coupe with my buddy Nikki from NW Style Co.  Thanks to Houston Area Cadillac Dealers & local blogger/Simon Style Setter Lynne Gabriel, I will be driving this beauty for a week!
With so many FNO events occurring in Houston I had to be strategic about the ones I attended since Simon Fashion Now VIP show was the same night.  After a quick stop to Carrie Ann's, I ran around the Galleria to visit Shop Girl, Houston Tidbits, and attend the cocktail hour and events leading up to the fashion show.  Hope you enjoy my little collage of the FNO snapshots below and complete details of my look coming in a future post!
Houston is one of the few markets lucky enough to have Simon Fashion Now in both the Spring and Fall.  This is indeed one of my favorite events in the area and I had a blast this time around just like I did earlier in the year (see here). So without further ado the evenings best looks according to Val!
I gave my video skills a try so please enjoy the final walk of the show.
Hope you enjoyed the pics & video clip as much as I enjoyed the show. Thanks for stopping by and I would love to hear from you!
I'm linked up to YOLOMondays, Rolled up Pretty and Blonde Episodes.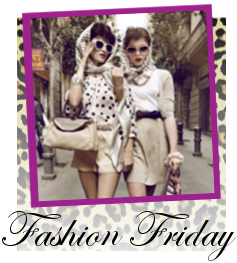 PS stay tuned to Facebook for even more pics as I will be creating an album soon.